Summer fly-out to hidden gem Bihac in …. Bosnia
August 15 @ 08:00

-

August 18 @ 18:00
Some 500 Nautical Miles (direct line) from Luxembourg, in Western Bosnia and Herzegovina, there's the area around the Bihac airfield (LQBI). Probably you never heard about this place. Bihac lays on the banks of the Una river and is only 80 NM from Zadar in Croatia. The Bihac region is about water, adventure, and entertainment. The beauty of this region is absolutely stunning. Here we have a truly hidden gem in the true sense of the word, not yet discovered by mass tourism.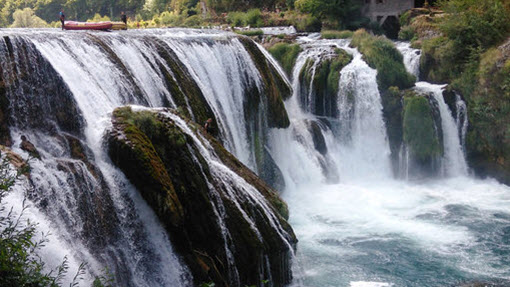 With UPL-AOPA we have got a tradition to fly with our small planes to authentic places and we like to warmly invite you to join us for a 4 days fly-out in Mid August to discover the Bihac region.
Leaving early in the morning on Thursday August 15th in your small plane, you'll arrive in the course of the afternoon at the Golubic-Bihac airfield, which is a 1.100 meter grass strip next to the Una river. You will be welcomed by the friendly pilots of the Aero Club "UNA" Bihać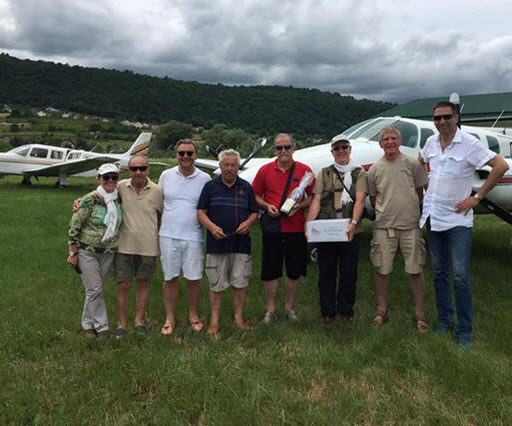 PROGRAM
Thursday August 15th:
– Early morning departure in Luxembourg
– Fuel, customs stop and lunch at Portoroz, Slovenia (LJPZ)
– Landing and welcoming at the Golubic-Bihac airfield (LQBI) , which is a 1.100-meter grass strip next to the Una river.
– Check-in at your hotel, aperitif and evening dinner in town
Friday August 16th:
– Visit to the underground Željava airport,
– Lunch near Željava airport
– Visit to UNA National Park and the stunning waterfalls Štrbački buk and Martin brod
– Return to town, aperitif and evening dinner
Saturday August 17th:
– Simply relaxing at your hotel or
– Flight to Urije – Prijedor airport (LQPD)
– Visit of the Kozara National Park, including lunch
– Return to the airport, refueling, flight to Bihać
– Aperitif and farewell dinner in town
Sunday August 18th:
– After breakfast, transport to the airport, customs formalities, take-off.

Accommodation details :
We have only 12 rooms available on a first come, first serve basis
The first 2 nights are at hotel "SAFIR" in Bihac (https://www.facebook.com/hotel.safir.bihac/)
The 3rd and last night you'll stay Hotel "PAVILJON" in the center of Bihac (http://hotel-paviljon.bosnia-herzegovina.info/en/
FAQs
How can I contact the organizer with any questions?
Please email Jean Birgen at info@upl-aopa.lu with all your questions.
Jean, better known as Jänghi, is board member of UPL-AOPA Luxembourg and a seasoned event organizer
Bosnia is not in the EU. What about border crossing ?
A temporary border crossing was established at the Golubić Airport in Bihac by the BiH Ministry of Security. The border crossing is open from 26 June 2018. until 20 September 2019.
To arrive in Bihac and use the border crossing you need to complete the form, which you can find here and send it 24 hours before the planned flight.

What are the main things to do in the Bihac area ?
You can fly from any part of Europe directly to Bihac and experience unforgettable moments and visit the beautiful natural beauty of Plitvice National Park, Una National Park and enjoy rafting on Una River. 
How did we get to know Bihac ?

The renowned Memorial Hans Gutmann Rally this year ended in 2019 in Bihac, Bosnia, and Herzegovina. After visiting Turkey, Israel, Greece, and the inability to visit Egypt, a part of the participants came to Bihać, where the final ceremony was planned.
After visiting the underground aerodrome Željava, NP UNA and Bihac, they went satisfied with what they saw and experienced here.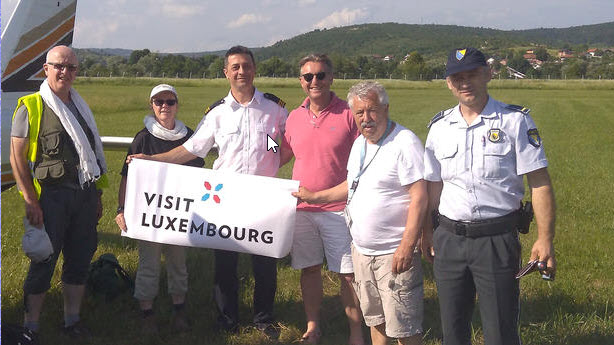 Who are our local friends ?
Our local friends in Bihac are belonging to the Aeroclub Una with Dževad Mešić as our contact person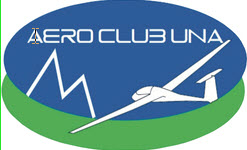 Suggestions and recommendations of Dževad Mešić of Aeroclub Una
There is AVGAS at the airport in the bushes, if you need it in Bihać. No airports in BiH have 100LL fuel for sale. The closest airports to us are Rijeka, Zadar or Split in Croatia, they have a concrete or asphalt runway and have fuel. And in Banja Luka there is an asphalt pit but there is no 100LL. 
If you want to fuel from the barrels in Bihac no need to go to other airports.
The town of Bihać is located in the middle of the 4th national park in BiH and the Republic of Croatia: NP Una and NP Kozara in BiH, and NP Krka and NP Plitvice in Croatia. We are about a half hour drive away from the beautiful waterfalls of the river Una – Štrbački buk, as well as the waterfalls of the Plitvice Lakes. We provide you with a visit to these beautiful natural beauties.
Our little club is characterized by a family atmosphere, which we try to convey to our guests.
The airport has a runway length of 1100 meters, to which all sport aircraft can land up to 5700 MTOWs.
During the summer months, there is an international border crossing, when it is possible to fly from any city in the EU to Bihać.
The airport flew about 2-3 hours from many European cities, such as Vienna, Trieste, Venice, Graz, Maribor, Portoroz, Munich, etc.
Our members are able to show you the natural and other beauties of this region, and we are proud to take you to a tour of the National Park Una with beautiful waterfalls Štrbački buk and Martin brod and provide you with unforgettable moments in rafting along the river Una.
We can also recommend a visit to the World Pearl of Tourism – a visit to the National Park Plitvice which is only 30 km from our airport.
We also recommend our visitors to visit the former military airport of Zeljava, which is completely underground under the mountain of Plješivica. Space, galleries, installations, and equipment will impress you with its size, the size of human genius and the size of human stupidity, which could damage underground spaces.
From our airport, it is possible to make flights to all airports in BiH, as well as to other countries in the region.
At our airport, top results in glider flying were achieved, where a record was reached at the height of 8850 m, which was achieved in 1958, as well as top cross-country flights over BiH, in the lengths of over 600, 700 km. Bihac lift is known, ie Bihac lee-wave where it is possible to achieve results sufficient for a diamond badge, including a height of over 5000 m and over 500 km cross-country flights. Over the summer we are connected with Livno, the center for cross-country flights.
Our airport is located near the river Una, besides excellent conditions for flying, it guarantees a magnificent landscape.